Lake Nakuru National Park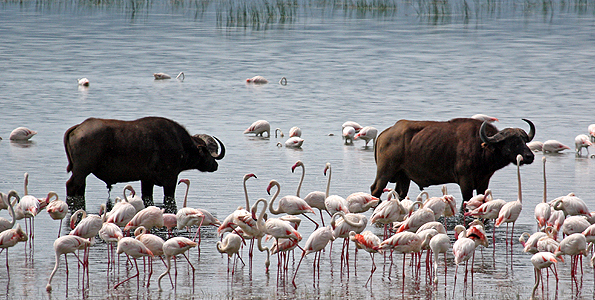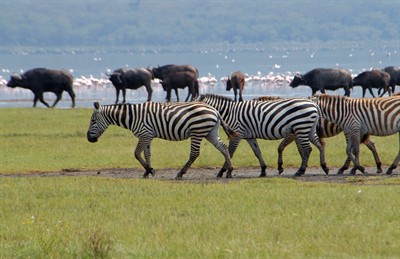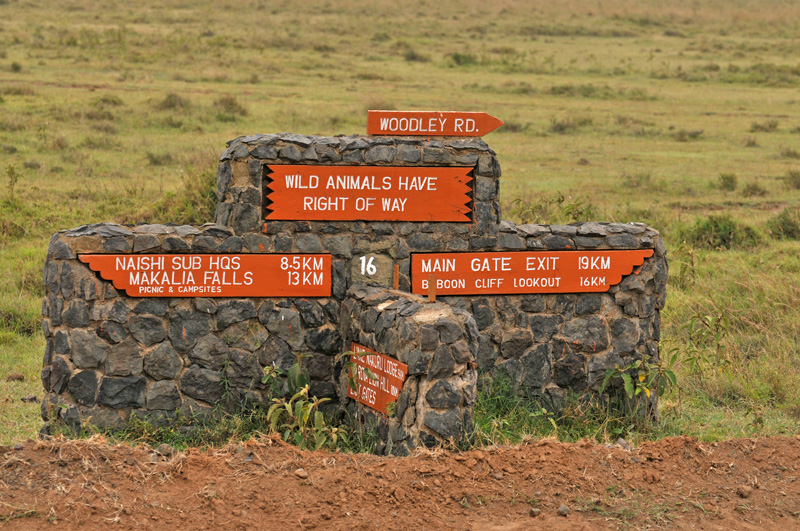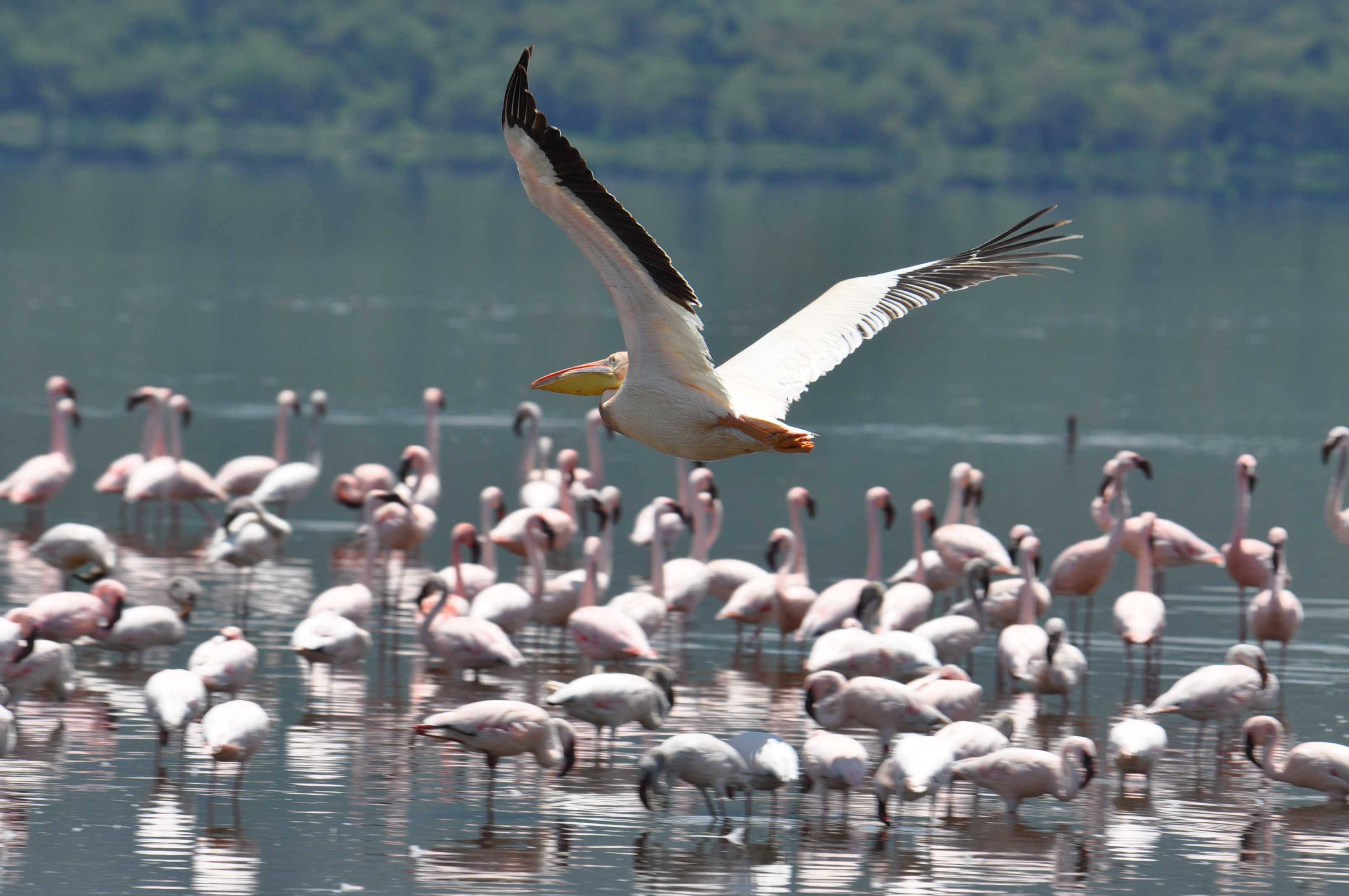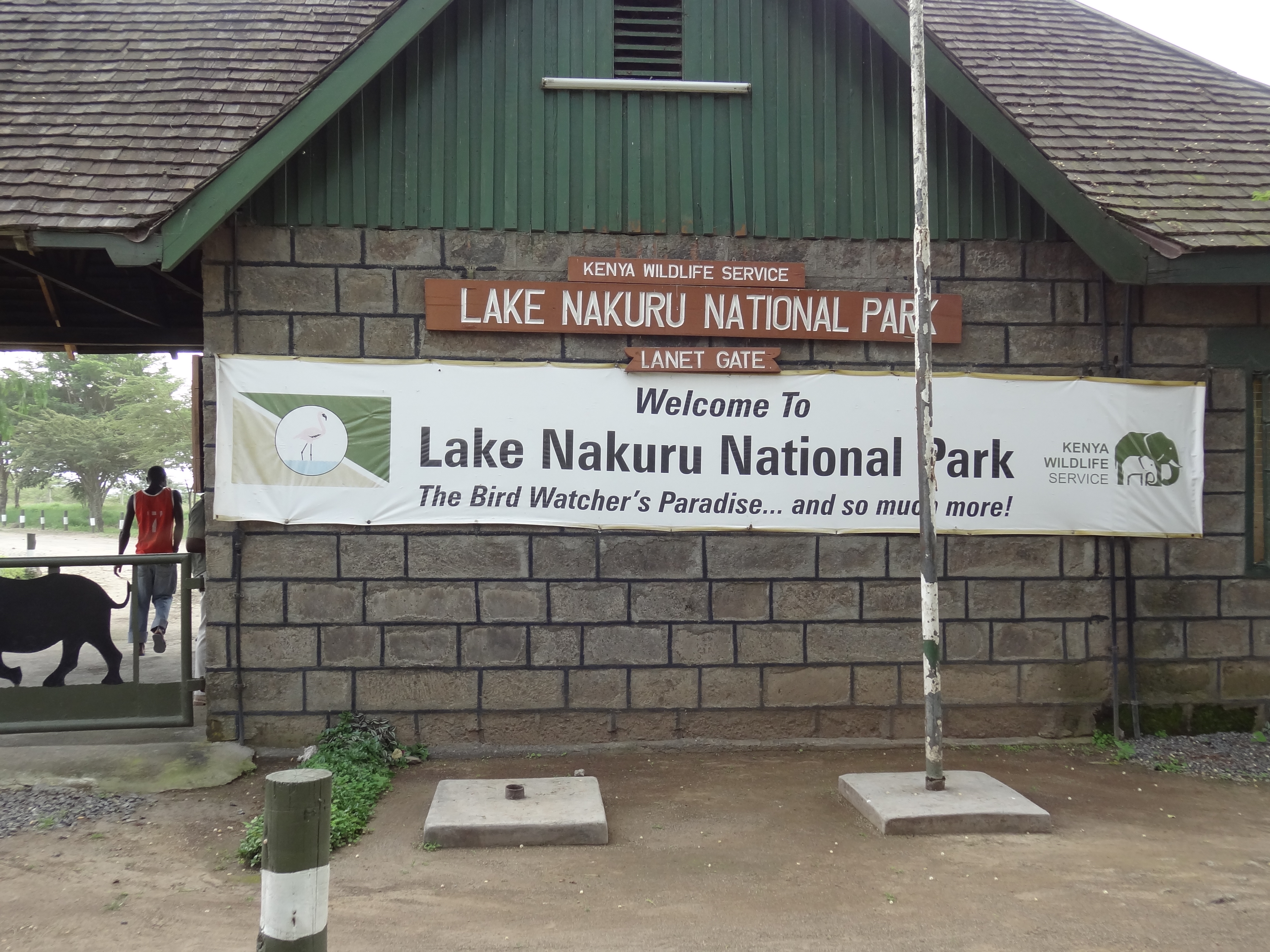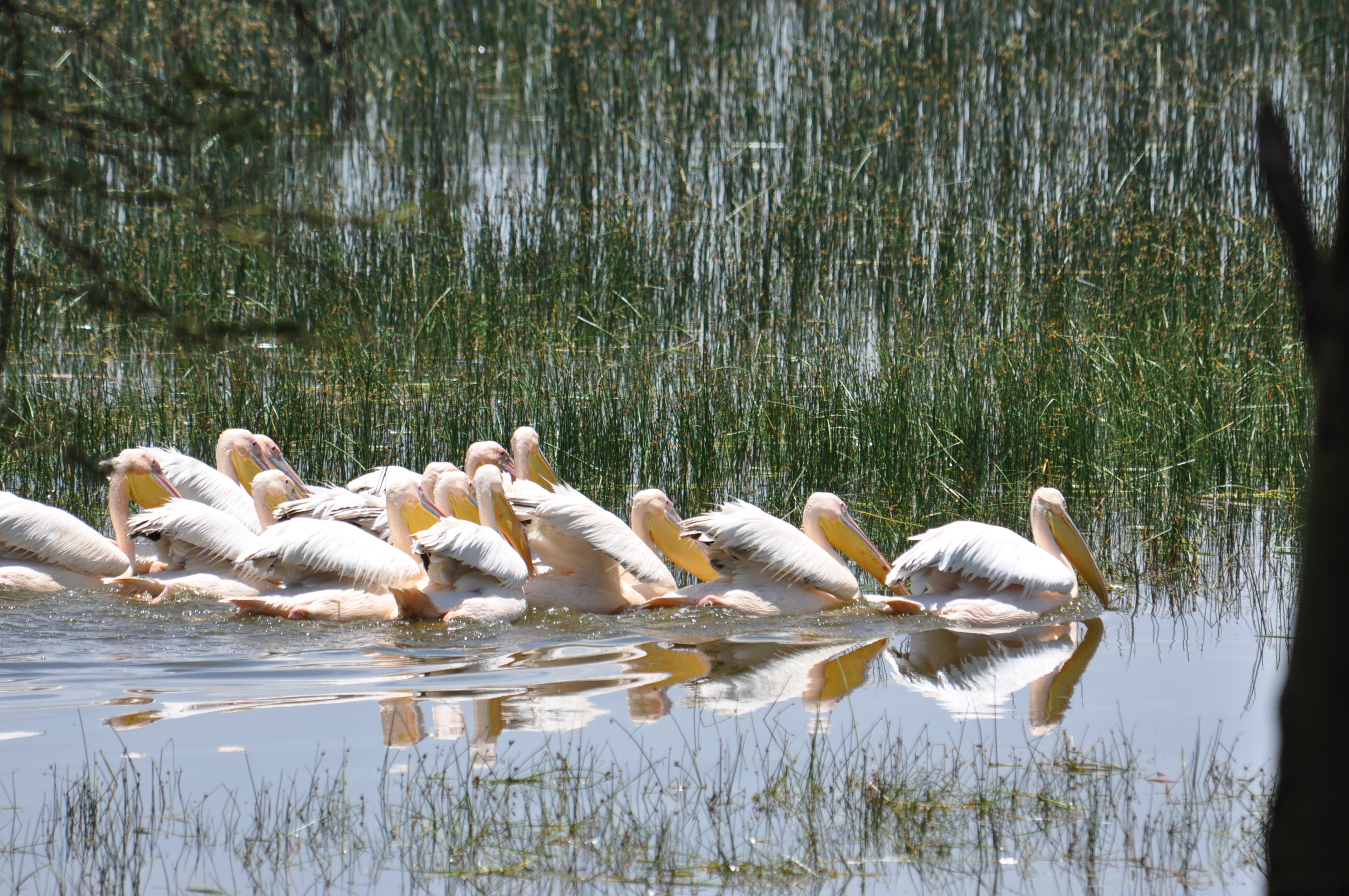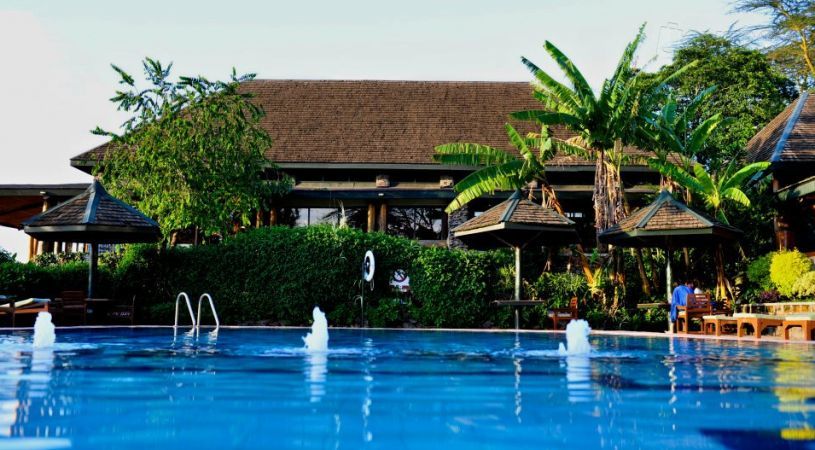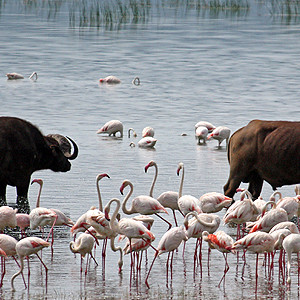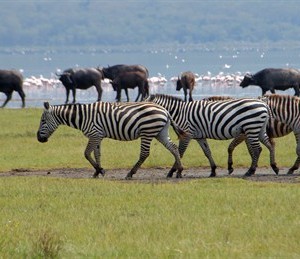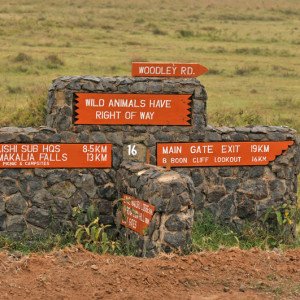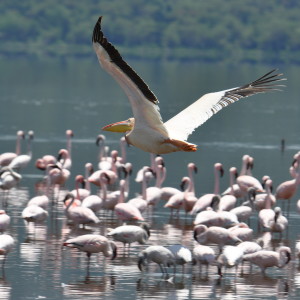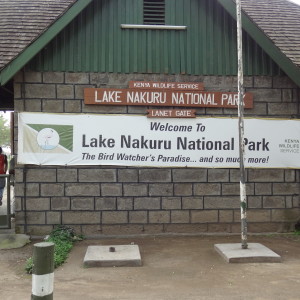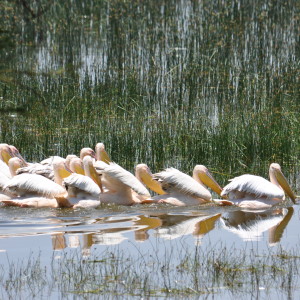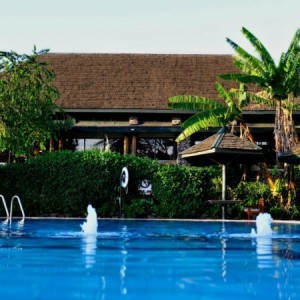 Located some 160km from Nairobi. We will have a brief stop at the Rift valley view point, offering a breath-taking view of MoThis morning, our representative will meet you at your hotel, our guide driver will usher you into the waiting vehicle then off we depart to Lake Nakuru national park.unt Longonot, Mount Suswa, and Lake Naivasha among others – features of the Great Rift Valley, running all the way from Ethiopia, through Kenya and on to Malawi.
We then proceed to Lake Nakuru, arriving in time for a mid-morning game viewing drive in search of the black and white rhino, prides lions, cape buffalos, waterbucks, reticulated giraffes, hartebeests among many others. Lake Nakuru is famous for the thousands of greater and lesser flamingoes that in-habit the 68km2 alkaline lake. Lake Nakuru prides in the largest euphorbia forest in Africa, has an extension of the equatorial forest stretching all the way from West Africa.
Other attractions include lion hill, baboon cliff, and eburu and Mau escarpments among others. We enjoy some nice lunch at the Lake Nakuru Lodge then off for another game viewing drive. At 1600Hrs we depart back to Nairobi. Our guide driver will drop you at your Nairobi Hotel or at the Jomo Kenyatta Airport for your departure flight.
Join the Conversation & Connect with us